10 Christmas Gift Ideas for Writers
Danielle Slauter |  December 15, 2017 | blog
It's the most wonderful time of year…unless you're shopping for writers. We're notoriously difficult to shop for because our tastes can vary immensely. Sure, we all love seeing a stack of books waiting under the tree, but sometimes we want something
different
. And maybe you don't know what kind of books like, so you'll need a plan b. We've got you covered! These 10 products will satisfy even the pickiest of writers on your shopping list.
1. On Writing, by Stephen King
Regarded as one of the best writing books of all-time, this is one essential text for writers of any skill level. Part memoir, part writing advice, King's novel is a must-have for a writer's bookshelf.
Get it on Amazon for $10.12
2. "A Plotting of Fiction Genres" Poster
For when you're plotting out your next great novel, this handy chart will help you find your voice and figure out where in the literary canon you're going to fit.
Get it from Pop Chart Lab for $29
3. Banned Books Coffee Mug
For when you need a hit of caffeine at 2 a.m. during your writing binge. Bonus: it's a reactive mug, so the black bars fade when a hot beverage is inside!
Get it from Out of Print Clothing for $8.40
4. Writer Emergency Pack
Writer's block happens to the best of us. When it does inevitably hit, be prepared with this kit. Packed with idea cards and more, this will get you back on track.
Get it from Amazon for $19
5. MistoBox
For when you need a cup of coffee but can't be bothered to leave the house. MistoBox is a monthly coffee subscription box customized to any taste. Each box comes with a 12 ounce bag with options for one, three, six, or 12 months.
Get it from MistoBox starting at $20
6. Freewrite
Many writers love having the advent of the internet at their fingertips, but it comes with it's own set of problems. With the world accessible with a few clicks, it means a plethora of distractions are there to draw our attention away from writing. Thus, more and more writers are turning back to word processors to write, free of distractions.
Get it from Freewrite for $499
7. Noise Cancelling Headphones
For when you're trying to write and everyone around you it being too loud.
Get them from Amazon for $69.99
8. A Literary-Themed Candle
For when you've been staring at your computer screen for three hours and need a little something to help you relax. Ranging from Harry Potter to Game of Thrones, there's a scent for every writer.
Get it from Frostbeard for $15.30
9. A Nice Fountain Pen that Won't Break the Bank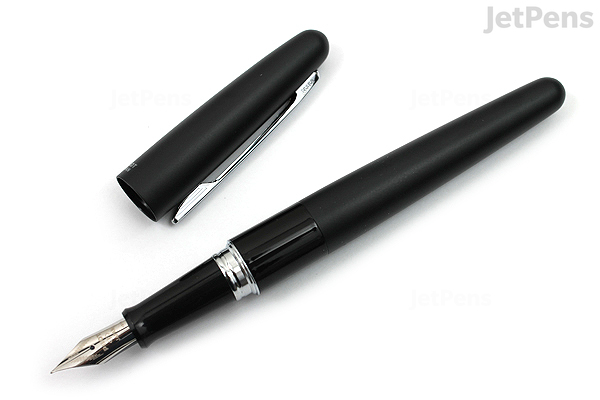 While a lot of us do our writing on a computer, we love feeling ~fancy~ when we actually use a pen and paper. Indulge us, okay?
Get the Pilot Metropolitan Fountain Pen from JetPens for $13.05
10. A Moleskine Notebook
Is there any other choice? Moleskine is the undisputed king of writing notebooks. Completely customizable, these notebooks will keep all your writing ideas safe and sound.
Get it from Moleskine starting at $14.95
Danielle Slauter

A Saint Louis native, Danielle is usually fighting evil by moonlight and winning love by daylight. In her spare time, she can be found lifting weights, reading manga, or beating scrubs in Pokémon.